KOREAN POP STARS AND DOCTORS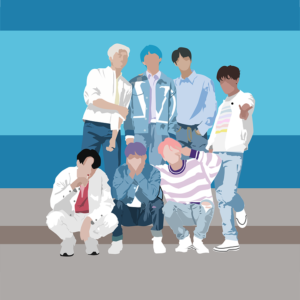 Image courtesy: Canva
When it comes to Korean pop stars and doctors, it's like comparing apples to oranges. Both professions are extremely diverse and have distinct societal roles. Please bear with me and continue reading while I explain. I'd like to ask you a question. What is your ideal job? If you ask a South Korean pre-teen or a teen what they want to do, chances are they want to be a K-pop star. They are referred to as idols. Dynamic moves are set to dance-worthy music by them. They put up a show that fans adore.
If you pose this question to an Indian student, I'm sure you'll get answers like doctors or engineers. South Korea is in grief. In fact, every K-pop lover is in shock. Last week, Korean performer Moon Bin was discovered dead in his flat. The cause of death is unknown at this time, but authorities believe it was most likely suicide. Moon Bin was a member of the K-pop group Astro when he was 25 years old. His death has shocked South Korea. Fans have created tributes for him all throughout the world, including in Manila, Seoul, and Santiago, Chile. There is true pain and loss. They can't believe a successful, well-known, and prospering pop star would kill himself.
There is nothing we can do to bring Moon Bin back. However, there are insights to be gained. One such
case was reported earlier this month. Jung Chae-Yull, a 26-year-old Korean actress, was discovered
dead at her home. Yoo-joo-Eun (27 years at the time), Sulli(25 years old in 2019), and Goo Hara are
some other high-profile suicides in the K-pop industry.
"The recent spate of suicides among medical professionals is deeply concerning. From a woman doctor in Bhopal to a junior anaesthesiologist in Lucknow, mental health struggles have claimed the lives of several physicians. The reality hit close to home when a junior colleague attempted suicide due to exam-related stress and ultimately passed away.
This trend raises questions about the state of mental health support within the medical profession. The demanding nature of the job, high-stress environments, and lack of access to resources may contribute to mental health struggles among medical professionals. It is crucial that we address this issue and prioritize the well-being of those who devote their lives to caring for others."
What they all have in common is that they are all quite young; those ages are still early stages in your life
and career. So clearly, something is incorrect in these fields, something that is driving young people to
commit suicide. The answer is, in one word, pressure.
"We often witness the extravagant and flashy side of K-pop, with its exorbitant performances, die-hard fans, and private jets. However, what remains hidden from the public eye is the often-grueling backstory of K-pop stars. To rise to the top, they must first battle through intense competition and rigorous training, and this journey is not without its challenges.
Behind the glitz and glamour of the K-pop industry, there is a dark side that is rarely discussed. Many K-pop stars face immense pressure to meet strict industry standards, leading to issues such as mental health struggles, overwork, and even exploitation. Despite the challenges they face, K-pop stars are often expected to maintain a perfect image for their fans and the public, adding to the weight on their shoulders.
As consumers of K-pop, it is important to acknowledge the realities that K-pop stars face and to support them in their journey. By shedding light on the dark side of the industry and advocating for the well-being of K-pop stars, we can work towards a more compassionate and sustainable industry for all involved."
While we may assume medical students and doctors may have great lifestyles and good careers ahead,
the reality is that many experiences tremendous financial and personal hardships throughout their careers.
The K-pop industry in South Korea is similar to a manufacturing process, with only the greatest items
making it out. It all starts with auditions. Thousands of children attend these gatherings with their parents,
and the odds are bleak. According to the report, 700:1 means that if 700 youngsters show up, one is
chosen while 699 are rejected.
"NEET 2023 saw a staggering 23 lakh student applicants for 91,927 MBBS seats, with 43,915 seats allocated to private and deemed colleges. The high fees associated with these colleges put them beyond the reach of many aspirants. Postgraduate and super-specialty proportions are even worse, exacerbating the issue of accessibility in the medical education system."
Why has this become so prevalent? And what are the authorities doing? The broader question for everyone involved is why are the doctors' appeals for support ignored.
References:
News18. Moonbin Dies at 25: K-Pop World, Astro Fam Fans Heartbroken; Funeral to be a Quiet, Private Affair. News18. https://www.news18.com/videos/movies/moonbin-dies-at-25-k-pop-world-astro-fam-fans-heartbroken-funeral-to-be-a-quiet-private-affair-7594369.html. Published May 16, 2022. Accessed May 16, 2022.
Lee K. The Tragic Death Of K-Pop Star Moonbin Highlights The Importance Of Mental Health Support. HuffPost. https://www.huffpost.com/entry/k-pop-moon-bin-mental-illness-asian-community_n_6446a1bee4b011a819c2cafb. Published May 18, 2022. Accessed May 18, 2022.
The Indian Express. Fighting Mental Health Battle, 25-Yr-Old AIIMS Psychiatrist Jumps to Death. The Indian Express. https://indianexpress.com/article/cities/delhi/fighting-mental-health-battle-25-yr-old-aiims-psychiatrist-jumps-to-death-6500006/. Published July 3, 2020. Accessed May 18, 2022.
IndiaTV News. Bhopal: Woman Doctor Dies by Suicide in Medical College Hostel; Note Says Unable to Cope Up. IndiaTV News. https://www.indiatvnews.com/news/india/bhopal-woman-doctor-dies-by-suicide-in-medical-college-hostel-note-says-unable-to-cope-up-2023-01-05-836718. Published January 5, 2023. Accessed January 6, 2023.
News18 Lokmat. Latur: Medical Student Try to Kill Herself, That's How My Friends Saved Her. News18 Lokmat. https://lokmat.news18.com/maharashtra/latur-medical-student-try-to-kill-herself-thats-how-my-friends-saved-her-mhmg-688070.html. Published May 10, 2022. Accessed May 18, 2022.
Shiksha. Maharashtra MBBS Student Found Dead in Hostel, Police Suspects Suicide. Shiksha. https://www.shiksha.com/news/medicine-health-sciences-maharashtra-mbbs-student-found-dead-in-hostel-police-suspects-suicide-blogId-113237. Published June 6, 2022. Accessed June 7, 2022.
Zhang K. The Dark Side of the K-Pop Industry. Los Angeles Times. https://highschool.latimes.com/diamond-bar-high-school/the-dark-side-of-the-k-pop-industry/. Published January 23, 2020. Accessed May 18, 2022.
Times Now News. NEET 2023: Over 21 Lakh Candidates Register for NEET UG Exam This Year. Times Now News. https://www.timesnownews.com/education/neet-2023-over-21-lakh-candidates-register-for-neet-ug-exam-this-year-article-99310082. Published May 14, 2022. Accessed May 18, 2022.
Careers360. MBBS, BDS Seats in India Through NEET: Check Total Seats, Reservation Criteria, and More. Careers360. https://medicine.careers360.com/articles/mbbs-bds-seats-in-india-through-neet. Published February 3, 2022. Accessed May 18, 2022.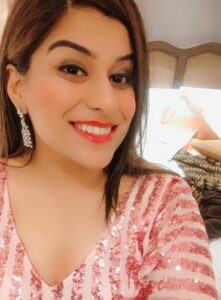 Written by: Dr. Pratiksha Shankarlal Nathani, MBBS
Maharashtra University of Health Sciences,
Nashik, Maharashtra.
CLICK HERE TO READ OUR ISSUES OF THE MAGAZINE
CLICK HERE TO READ OUR ISSUES OF THE NEWSLETTER