THE SITTING DISEASE: WHY WE NEED TO BREAK UP WITH OUR CHAIRS
Image courtesy: Picsart and Pixabay
Recently, researchers and health professionals have started using the adage "sitting is the new smoking" more frequently. While the harms of smoking have been long understood, the dangers of sedentary living are only now becoming recognized. Since prolonged sitting has numerous and well-established harmful effects on health, some experts are already referring to it as the "new pandemic." But have we found a solution to this pandemic? Or is this just the start of the pandemic and we are far away to deal with the wave? Is our tight bonding with our chairs just going to be a toxic relationship? Do we need to part ways with our partner sooner before the toxicity becomes unbearable? Let's flex our cognitive muscles on the complexities of this complex relationship!
In today's world, many people live sedentary lifestyles. We sit while working, watching TV, driving, eating, studying and the list goes on. While sitting for long periods of time might seem like a harmless habit, research indicates that it can be harmful to our health.
Why is prolonged sitting so harmful to our health?
Increased weight, cardiovascular side effects, and diabetes
This threesome has always existed together and sitting only seems to be increasing their pleasure! Prolonged sitting slows our metabolism and lowers our calorie expenditure, leading to weight gain. According to research, individuals who spend more than 8 hours a day sitting have a higher likelihood of being overweight or obese, raise cholesterol levels, lower blood flow, and raised blood pressure, all of which can be risk factors for heart disease. The body's ability to handle glucose and insulin can be impacted by a sedentary lifestyle, which can ultimately translate into insulin resistance and diabetes.
Bad posture and reduced mobility
Prolonged sitting can cause poor posture, which can cause chronic back and neck pain. Our natural tendency to slouch or bend over when sitting puts strain on our spine and can harm it over time. It can result in muscle degeneration because our muscles are not being worked and weaken. As a result, there may be less mobility and a greater possibility of falls and accidents.
Image courtesy: Pixabay and Canva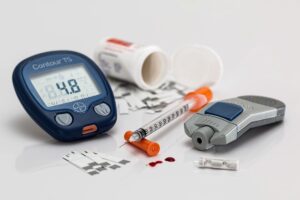 Have you experienced that brain fog, the feeling of being intellectually lethargic and inattentive after working continuously for some hours on our laptops, and just after a tea break we are back focused? Well, the effects of our sedentary lifestyle are not this temporary. Research has indicated that extended periods of sitting can lower blood flow to the brain, which can result in memory loss and cognitive deterioration. Studies have also linked it to poor sleep, mood swings, anxiety, and depression.
Image courtesy: Canva
Our digestive system slows down and becomes less effective when we sit for long periods of time. Constipation, bloating, and other digestive problems might result from this.
What can we do then to counteract the harmful impacts of sitting?
One critical element is to ensure that we move frequently during the day. This could entail adding extra physical activity to our regular routines or taking quick pauses every hour to stand up and stretch. Exercise in the form of riding, walking, or other activities can help counteract the harmful consequences of prolonged sitting.
Making adjustments to our sitting posture is another important tactic. In order to do this, we must sit up straight, with our shoulders back and our feet flat on the ground. In order to encourage excellent posture and lessen the pressure on our bodies, we can also employ standing workstations or ergonomic chairs.
Making a healthy lifestyle a habit is key in addition to increasing physical activity. This involves maintaining a healthy weight, getting appropriate rest, and minimizing stress. We can lessen the detrimental effects of prolonged sitting and increase general well-being by approaching our health holistically.
Sadly, modern life frequently demands us to sit for extended periods of time, which makes relationships with our chairs even more endless. But healthy relationships require breaks to be working forever. If not a break-up, frequent breaks and a bit of patch-up break-up game in this relationship will definitely make your health better and prevent waves in this pandemic.
KEEP GAMING! STAY HEALTHY!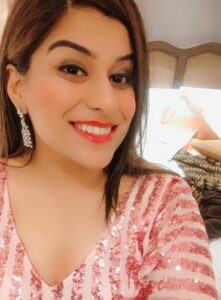 Written by: Dr. Pratiksha Shankarlal Nathani, MBBS
Maharashtra University of Health Sciences,
Nashik, Maharashtra.
CLICK HERE TO READ OUR ISSUES OF THE MAGAZINE
CLICK HERE TO READ OUR ISSUES OF THE NEWSLETTER